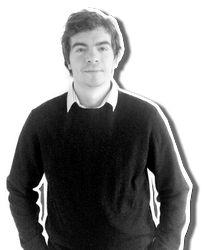 SEO[Thing] provides UK-based Search Engine Optimisation services and consulting, with an emphasis on core values of quality, transparency and ethics
Our aim is to provide expert-level consultancy that delivers the results you need, while being open in our approach and in a way that complements your business goals – without risking your reputation.
SEO[Thing]'s founder is Andy Langton, an industry veteran with more than a decade's experience of search engine optimisation, who has achieved enviable – and measurable – results for sites both large and small.
 Having worked in the industry for so many years, Andy realised that there was a clear need for a company providing no-nonsense SEO, with a friendly, transparent approach, but still delivering great results.
The company provides a broad range of optimisation services, but with core offerings of superior technical SEO, strategic thinking, and enterprise-grade services.
You can see more of Andy's professional profile – and make a connection – at his LinkedIn profile.
Ready to talk? Get in touch with us now.