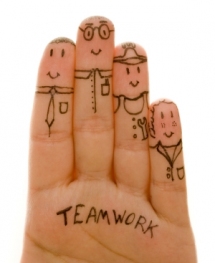 Flexible
Services that suit that way you work
Whether this is your first foray into SEO, you've previously used another agency or you're experienced in search marketing, we're happy to provide services to suit you.
Ongoing Campaigns
Most clients want an ongoing relationship with a partner they can trust, and you may want an agreed allocation over an agreed time period. To achieve longer term goals, this is usually the best approach, and guarantees you access to SEO expertise whenever you need it.
Projects
We're happy to quote for one-off projects, with agreed targets and deliverables, fixed costs and a set deadline.
On-demand Consulting
Need specific advice on a site build or project that needs to perform in search? We can provide on-demand consulting whenever you need it.
Talkative
Keeping you informed – and always on hand
We know how frustrating it can be to pay for a service and then wonder where your money's going. With SEO[Thing] you'll always be up to date with your campaigns and progress. We're always on hand via email, telephone, and in person, and we provide 24/7 access to online project management.
Testimonials
Want to know what others think about SEO[Thing]? Read our testimonials.